Taking leave from three wonderful days at the Ayurveda centre Oceano Cliff in Varkala we drove by bus to the Panmana Ashraman, where the Samadhi site of the Saint Sri Chattampy Swamikal is located.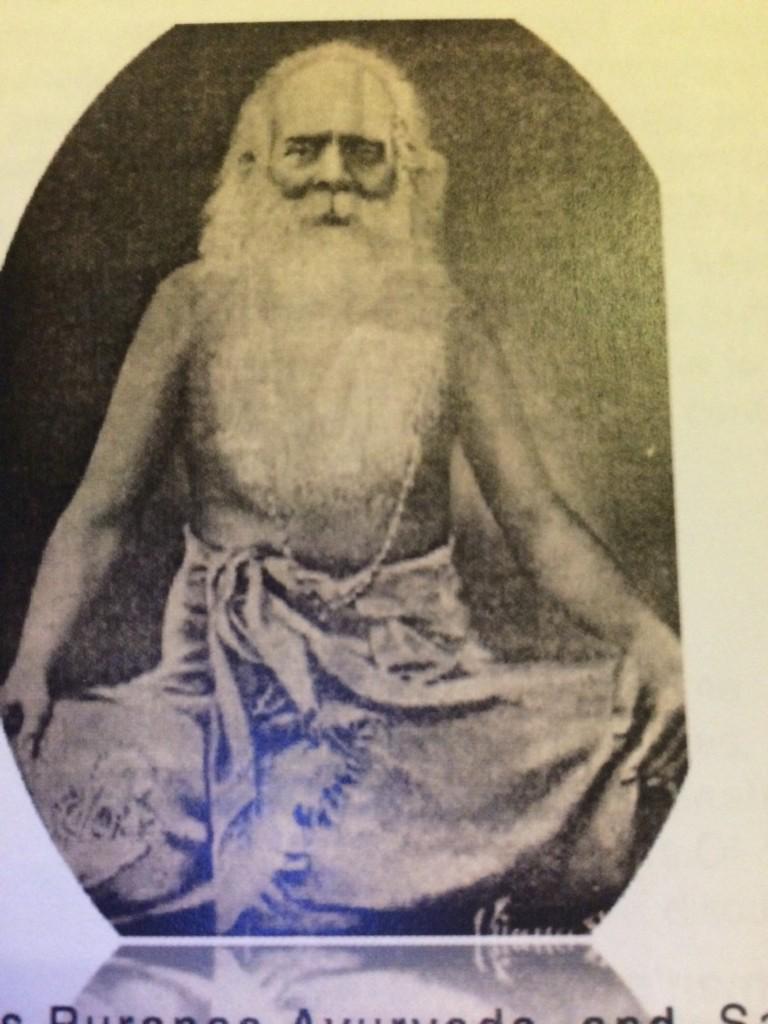 Sri Chattamoy Swamikal: "A fighter for in Kerala and for the Malayalam
language."-Swami Vishwananda
For me, this place radiated an atmosphere of great tranquillity and simplicity and the presence of the Saint, who in 1924 went into Mahasamadhi, this was very much perceptible for me. Here we were greeted affectionately and lovingly and then guided to the Samadhi site of the Saint.

Afterwards we were welcomed by the aged 82 years old Swami, the superior of this ashram. As always in such situations I was touched by the simplicity, the deep love and dedication in which our Guru gave respect to this swami. After this very tenderly welcoming we all went to a photo session and according to the tradition gifts were exchanged. Our Swamiji received a picture of Sri Chattampy Swamikal, which will enrich out temple in SPN.
Thereafter we were invited to a delicious ayurvedic meal and the aged swami of this ashram recited from the Vedas which lead me to a deep experience of love.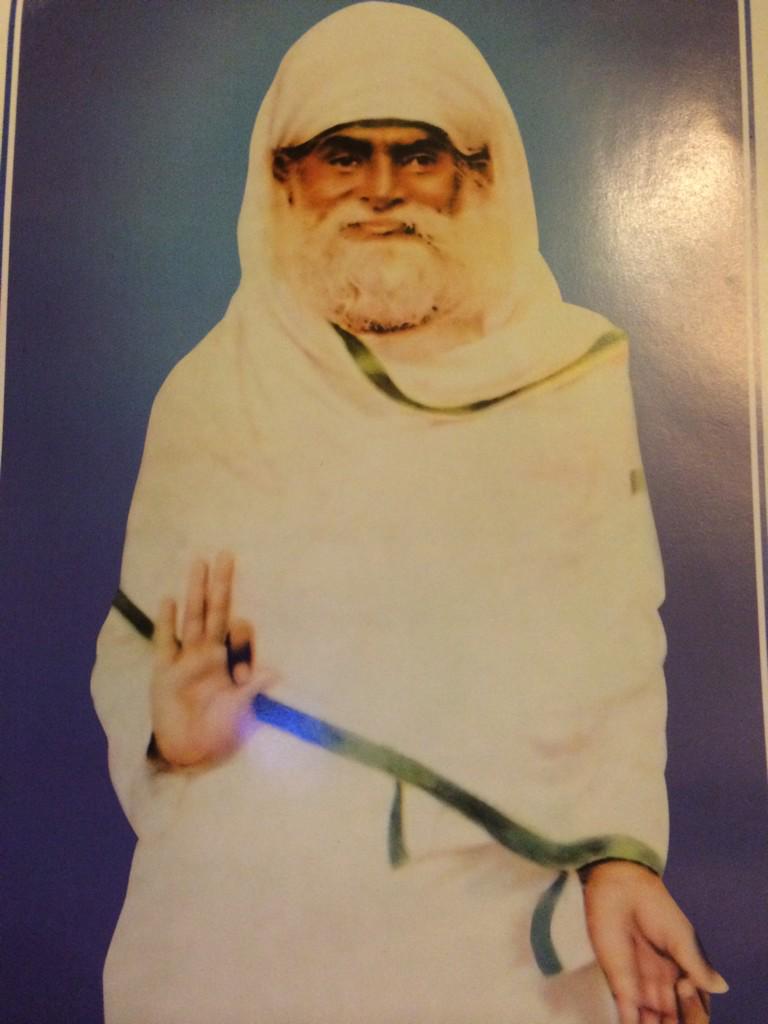 From this holy place we went on to visit the place where the great Siddha Purusha Yogi Sri Parbhakara spent the last years of his live and after 723 years went into Mahasamadhi. During his life, he was incarnated into 17 different bodies.
I cannot describe in words the experience that I was allowed make here and when I could enter into the modest house and step into his room in which was his altar, all his holy utensils, murtis and pictures, I could not hold back my tears and a deep thankfulness came up, that this grace was given to me to be at this holy place together with our Guruji.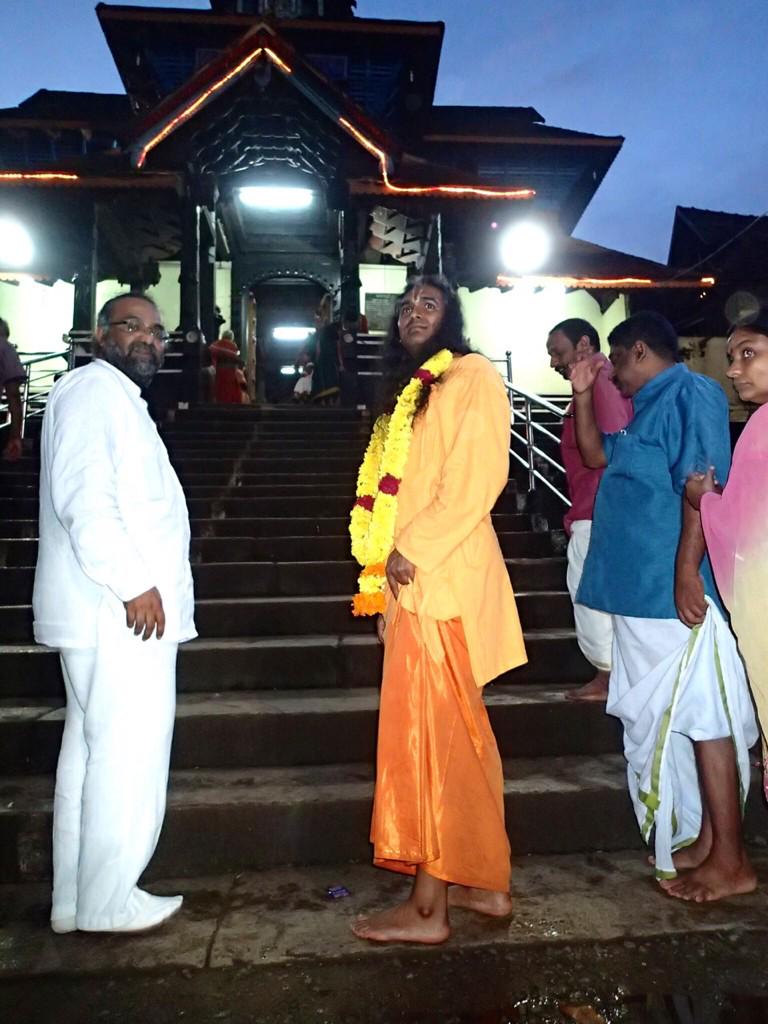 After these deep impressions we visited also the Aranmula Parthasarathy Temple, a Krishna temple where we were allowed to have a darshan after the arati.
-Swamini Kishori